Helllllo I hope you all have a happy thanksgiving!!! vi ringrazio per tutti :) This week was busy and so wonderful! Right now we are on our way to Lecce to meet up with all the anziani so excited! look up Lecce its sick.

Last Christmas President Waddoups gave the mission all a book called "Finding the elect of God" and in it tells about how there are 5 people in our area who are ready to be baptized right now!!! So one morning Sorella Dew and I prayed for inspiration and told Heavenly Father what we would be doing and asked for the help and guidance needed to find these people. We then took a map of our area and prayerfully selected 5-10 streets that we had a hunch about or a small prompting...we then compared our lists and we had 3 streets in common!!! It's amazing what happens when you exercise faith in the Lord, He will give us inspiration.

So we went out and started out with some casa a casa (door knocking) that were on those streets!! We used the Proclamation to the World pamphlets as we talked and knocked. It was crazy how many people let us in to the Palazzo that way we were able to go and knock on every door! Lots of times you could hear the person walk up to the door, open the little peep hole and then slowly back away hahaha....awkward. Even though not everyone was happy or willing to talk to us I know that they could feel the Spirit. There was one woman who actually listened and it was really cool to talk about how the family, when centered on the teachings of Jesus Christ is successful. Strengthened my testimony about the family!!! Italy is a family centered culture and The Family Proclamation really has worked as we have talked with people:)

We have THE CUTEST couple from our English course named Gianni and Romana. They have a daughter that lives in Alabama and so they come to our course so they can learn to talk with their granddaughter. During our spiritual thoughts we share at the end we always noticed how touched they were and how much they participated in asking questions and wanting to understand more about why we are how we are. So Sorella Dew and I this week went to stop by their house and just chat a bit with them!!! It was such a sweet experience. They are SO wonderful. Because thanksgiving is coming up, we have been using that as a excuse to visit people and give them stuff haha even though it isn't a holiday here. Haha but we wanted to give them something and the only thing we thought would be enough to thank them for their friendship was the Book of Mormon. They were so excited!! They said that over Christmas when they have time (they are both lawyers) they will sit and read because they want to understand what makes us do and be who we are. Another example to me this week that our examples do actually matter. That when we are doing what is right, others can see and I truly think President Monson shared that this last conference for a reason because we truly are capable of being a Window of His love.

The last two Sunday's we have had the wonderful opportunity of going with the Santoro family to visit the Iacavelli family, (the family who's mom is about to die and who's brother died in a car crash) It has been a touching experience to watch this close knit family stick through this hard time and really turn to us with answers of why are we here? Where are we going? And why do trials like this happen? We shared A video from the talk given by President Eyring called Mountains to Climb. It was a beautiful experience and showed me really what missionary work is about. Working with members to bring others to Christ!! :)

This week we helped Maria Teresa and Giuseppe with genealogy and he was kinda stuck on one ancestor and couldn't go back....so we did it through Sorella Dews account cause members have more access than investigators, anyways guess what! We found Giuseppe's great great grandpa! So this way we can go back an entire generation. It was such an amazing experience, he was so excited. We can see how his heart is truly softening through finding his ancestors. Maria Teresa is still reading but we are stuck at what to do because of him. A sad situation which has really made me think about how important the spiritual oneness is in marriage!

We see tender mercies everyday.!! :) I feel like these people help me more than I EVER could help them. I love my mission. I love Italy. I mean it is not just because the pizza is good and the people are honest but because the people here have truly stolen my heart. I can't say enough about how true this verse is

Matthew 10:39 He that findeth his life shall lose it: and he that loseth his life for my sake shall find it.
(And as we we lose ourselves we become that window where when others see us, they see Him:)
40 He that receiveth you receiveth me, and he that receiveth me receiveth him that sent me.

I am so thankful to be a missionary and to be a part of this hastening of the work! I am thankful for the gospel and the Savior and the happiness this knowledge brings me every day of my life!

I love you all have a HAPPY thanksgiving🍗:)
Sorella Taylor

We made cookies for everyone in our palazzo one night and delivered them with the excuse of thanksgiving to say thanks and give them pass a along cards and it was a really sweet experience meeting our neighbors and watching them be so shocked by us.

We had Sunday Pranzo with la Famiglia Caricola! fratello Caricola is the best, 100% reminds me of dad :) The movie "meet the mormon's" is now available in Italian - yesterday during pranzo while we ate they showed it to us... Haha it was cute. The Stake president is thinking in the big cities to rent out a theatre and show it!!




Powered by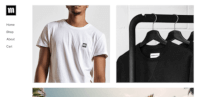 Create your own unique website with customizable templates.