​I am definitely not on the mainland anymore mamma mia....this past week has been full of miracles, saying goodbye to people I love so much and saying hello to new experiences, there are so many new people here to love and I can just feel that there are so many people ready in Messina for this GOSPEL.

SICILY is beautiful! I love it. There's orange and lemon trees all over, lots of sheep, the sea is bright blue, I don't understand a word of Siciliano, it's nice and toasty with a lot of 99% humidity, the people are beautiful with olive olive olive skin. I'm already addicted to arancini, balls of fried rice. The 10 hour bus ride with 4 anziani was about as crazy as it sounds haha. Once we took the ferry to Sicily we took an hour bus ride to cattania and I met my adorable COLLEGA. sorella cueva, i love her all ready. We then took an hour bus ride back to Messina-the country side looks a lot like a European version of Hawaii. Where we live it's a big big city and we live right in centro wahoo. Sorella Cuevas from Ecuador, lived there for 11 years then moved to Verona Italy for 10 years (close to Venezia) She's wonderful, makes the BEST food #ohno and has a beautiful testimony of the Savior. I'm grateful for Heavenly Fathers hand the past week, it's amazing how well we communicate with each other and she doesn't speak English. I'm starting to think in Italian, dream in Italian, sleep talk in Italian, use way to many hand gestures......forgetting English ayy ayy

Church yesterday was awesome, I love the members aleady. We meet in a cute little apartment, there's about 25 active members and they are SO wonderful, humble, full of love.

I can promise you that nothing, NOTHING compares to the joy that missionary work brings. Before I left Bari, I gave Isaac his favorite picture of Christ, as the shepherd, and a picture of the Rome Italy temple. He is saving money and preparing to go to the temple in September when he goes to Peru, I am so happy for him. He then gave me a letter, and I want to share a small part of it...
"I thank God to have known you in this period of my life, because thanks to your testimony I am more close to our beloved Heavenly Father and I could deepen my knowledge of His gospel, becoming, after baptism, a follower of the true church of Jesus Christ of Latter Day Saints. I feel so happy taking the sacrament every Sunday....I hope the Spirit will continue to be with you so that you can bring more souls into the presence of our Heavenly Father."

Never in my life have I felt so full of gratitude for the Savior and for the opportunity I had to watch someone make the necessary changes to bring themselves closer to Him and His gospel. I am so grateful to celebrate the resurrection of our Savior Jesus Christ this week. I know He was resurrected on the third day, He is risen and HE LIVES. I have a testimony of prayer and know that our Heavenly Father didn't leave us alone here on the earth. He gave us HIS SON. The other night I was struggling with something and I went into another room and prayed and I felt so strongly God listening to my prayer. We are not alone! I know that Christ suffered everything before any of us, and because of that He knows exactly what we need, how we feel, and how to help us. He is HERE with us, all we have to do is open the door to let Him in. I love my Savior, I know He lives because I have felt His love and seen the difference and change He has made in my life and in the life of so many others. Through HIM we can change and be perfected. HE LOVES US.


Xoxo
Slla Taylor
I invite you all to read "None Were With Him" by Elder Holland and remember all that Christ has done and does for us:) Spero che durante questa Pasqua possiate ricordare quello che Gesù ha fatto, e come tutti muoiono in Adamo, così in cristo tutti risorgeranno.

Powered by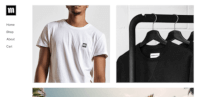 Create your own unique website with customizable templates.