I would be lying if I didn't tell you that this has been one of the best weeks of my mission. And I don't even know why!!! I feel like every week I say it's been the best week but truly every day gets better and better and I am more in love with the mission as the minutes days weeks and months go by! Just right now as I'm reflecting back on the week and all the hundreds of tender mercies and miracles and seeing Gods hand guiding and protecting us and blessing our sweet investigators makes me want to cry. And tonight we have transfer calls and I think I'm just beginning to realize how fast time truly is going and how if I do leave Rome 5 my heart will be left with so many incredible people!! And knowing that Elsa is on a plane right now on her way to Italia to come preach the gospel....... my heart could burst :)))

My testimony of the plan of salvation has really been strengthened this week..I don't know if you remember Giuseppe from a couple of months ago, Sorella Frogley and I found him and taught him quite a bit, worked in his olive orchard, got him so involved with all the members and I truly loved him, he treated us like his granddaughters. Well this last week as we were running to our appointment our neighbor told us that he had passed away and his funeral was that day. I've never had someone that close to me pass away and at first I just felt so empty. I loved Giuseppe not because we've known each other for years or we're family or something like that but because I had the opportunity to teach him the gospel and feel Gods love for him! We then went to Adas and she said the doctors had found a cancerous tumor and she was feeling so down and we had the most beautiful lesson about the Holy Ghost as our COMFORTER and a way for us to feel HIS presence daily in our lives. I've never seen Ada emotional and she just sat there and listened to us and cried, I know that trials are a way of humbling us and helping us to become more like our Heavenly Father and COME closer to the Savior and feel His love stronger in our lives than we could without these trials. As well yesterday we were meeting a member who was coming to help us with a lesson and for some reason we accidentally texted him the address of Gianni who's been in the hospital for the past 3 weeks. Well we end up still meeting at his house and we saw the light was on so we knocked and he had just returned from the hospital..seeing him made my heart brake...he received some really sad, unexpected news at the hospital and will be doing treatments for the next few months and won't be able to see us anymore. As we were talking the Spirit prompted me to tell him this quote (he used to be a sailor) "We can't direct the wind, but we can adjust the sails" and we practically just stood there and told him how much we loved him and he thanked us for these past weeks and the peace he has found through prayer and the Book of Mormon and we said goodbye:( that night I was feeling so sad and I prayed and could not even get a word out because I just felt the most overwhelming feeling of peace come over me that there are some people here we have had the opportunity to prepare for the spirit world and I just felt so much GRATITUDE for His perfect plan. I have a strong testimony that if we trust in that plan our lives will change.

Special experience:) One day Sorella Erickson and I were waiting at a bus stop for about an hour and this lady came up and looked so distraught and was frantically walking up and down the street and crying. We decided to go and talk to her and she just broke down and told us her boyfriend had just recently passed away and now she is feeling so sick and needs to get to the doctor and was afraid she was going to die. I'm not quite sure what was wrong with her but we could tell she was in so much pain. We asked her if we could say a prayer with her and she said "please!" and right there in the middle of the street we asked Heavenly Father to bless this sweet woman and help the bus to come so we could get her to the doctors. Minutes later the bus came and she made it safely there...I know that God places us in situations where He needs us to help His children so we better know where He needs us...that was the first day in months we had decided to not use the car and take the bus.

So Bryan is getting baptized...soooo beautiful! He's amazing and has been ready from the very start, 4 months ago, but needed that time to develop that relationship with God and find this answer for himself of the truth!! We had the most amazing lesson with him and his sister Teuta on forgiveness and as we were bearing testimony to Him and Christ's atonement I realized I needed to hear just as much as they did, or more, everything that was coming out of my mouth. I know with my heart that God knows us perfectly and our imperfections and weaknesses and all the times we have messed up and is SO PROUD of us and loves us as we strive to be better today than we were yesterday. We talked with Bryan about the baptism interview questions and he is just so ready. Ever since he heard about the sacrament and that we can renew those covenants every Sunday in church and be forgiven and become CLEAN AND FEEL JOY it has changed him. He came to stake conference yesterday and loved it.

Months ago before Sorella Erickson and I were companions we were on SCAMBIO together and met this amazing guy in Fiano Romano doing casa casa and never were able to go back and see him...well..the other night we were at the train station, same day we decided not to use the car, and we see him running to catch his train and we turned around and buy tickets and ran to get back on his train! We talked the whole ride about the gospel and it was great, and set up an appointment. He's incredible, he lives in this sweet little cottage and lived on an island by Morocco for a couple years, has an adorable little daughter, he is obsessed with the mountains and hiking and is just so earthy. But more beautiful he is PREPARED for this gospel. We've seen him twice now, He's reading the Book of Mormon and praying and set a date for baptism for December 16!!!!

I am in love with the mission! I love my Savior Jesus Christ and my Heavenly Father, as I was studying this morning for our investigators I was just so overcome with His love for each of us, His children. He knows me perfectly and my struggles and imperfections and He's so sensitive to all of them and patient with me and helps me feel His love in so many ways every day. I LOVE that we can pray in any time of need and directly communicate with PADRE CELESTE. The blessings that have come into my life since living the gospel daily are infinite!!!! Pray to Heavenly Father tonight and listen to what He wants to tell you....He wants you to know He loves you and is so proud of all of us!!!!

Sorella Taylor

Vi voglio un mondo di bene buona settimana cari Xoxo so che questa chiesa è verissimaaa!
Powered by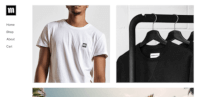 Create your own unique website with customizable templates.